Talk about Christmas coming early!!!! I received another batch shipment from my UK friend today and I was especially anxious for it to arrive and not get lost! For the simple reason, that it has so many long sought after badges, plus some tremendous gifts from forum members!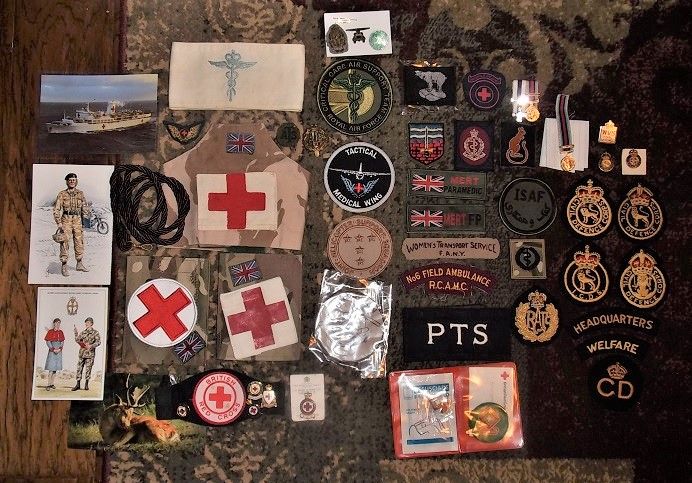 I am very grateful and thankful to several forum members who so kindly sent me some very nice pieces for my collection - THANK YOU! Namely, the TMW patch, then the single Afghan medal from another, the WRAC Lanyard from another and yet from another all of the CD badges and the WVS pin on the right. This same individual also had the MC and Afghan medal Court Mounted for me for my Molly Dawes display. I am genuinely feel blessed by such kindness and again thank you!
But, just every once in awhile you'll make an eBay buy from a generous person too. I bought the BRCS pins from a seller and she sent me a very nice note on the card with the moose (being one who loves animals, I also like the card very much) saying she was including the BRCS arm band. She said these items belonged to her parents, and in doing some cleaning out decided they could go to a better home - and they sure did!
So, some more pieces for my collection, but even more importantly - the expressions of kindness
Terry