This is quite a stretch; it's pretty specialised and I'm not even sure if it could be described as an insignia at all. It's already stumped a Belgian militaria forum, but any ideas on it would be most welcome!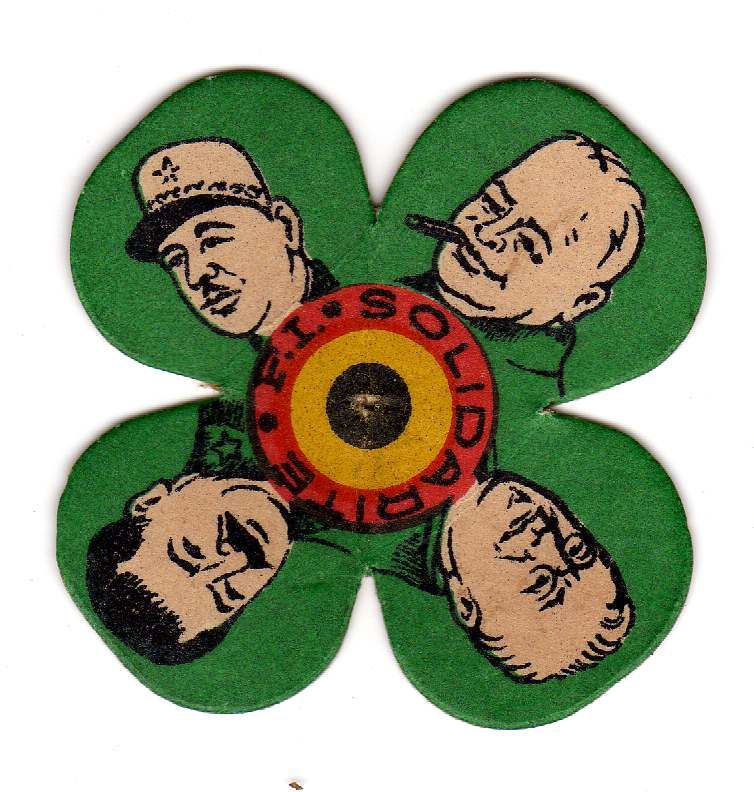 (
http://i1142.photobucket.com/albums/...ps0141e03b.jpg
)
I believe that Solidarité was part of the Front de l'Indépendance (FI), as a "social service" for those who refused to do forced labour in Germany. The problem with all resistance stuff is that the associations continued to make badges and pins for its members long after the war. I assume, from the inclusion of Charles De Gaulle (not flavour of the month in Belgium from the 1960s...) that it must predate that, but apart from that I have no idea.
Edit: I should perhaps mention that it is cardboard, and approximately two inches across.
If anyone has any ideas about date (or what it actually is!) then I'd certainly appreciate them!
BP