This is really an extension to my previous thread.
Apologies for the awful quality of the photos...
First, UN medal (missing KOREA-COREE bar). This type was (I believe) made in Belgium as an alternative to the official (square bottom) UN version which was French language only, the Dutch type only ever being issued to the Dutch Brigade.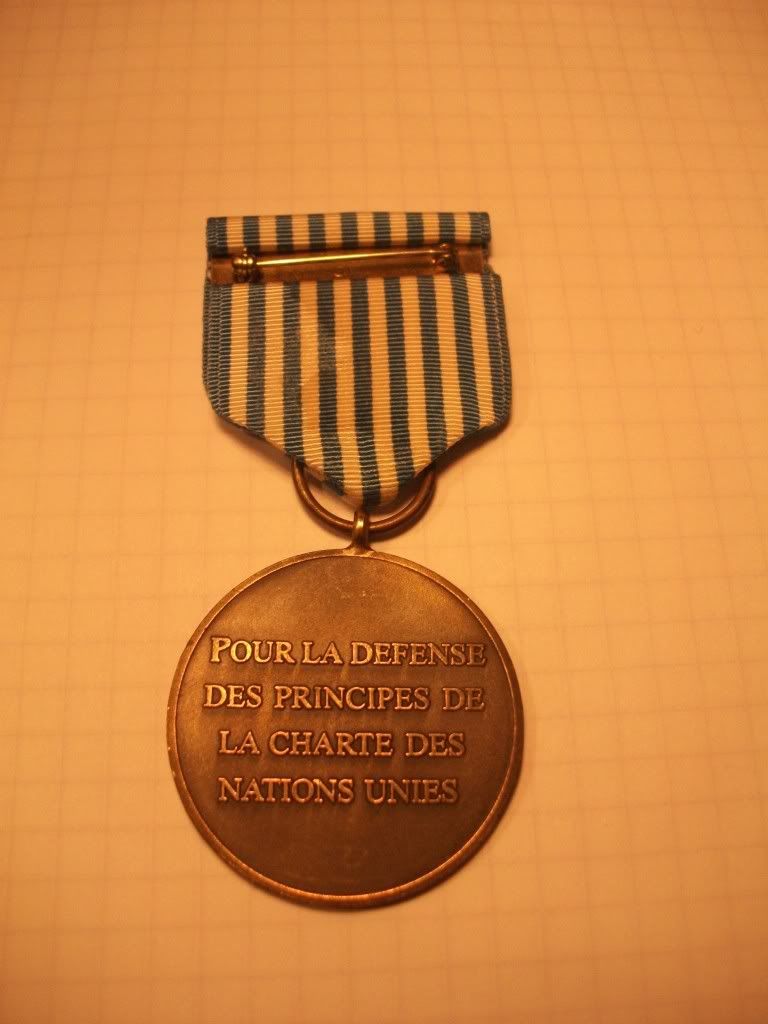 If anyone can help me out, I'm slightly puzzled by the lack of the two-pronged "spear" fastenings on the back which are present on all Belgian medals (and all others of this type). Is this a replacement or does it indicate a fake?
Second up, the "Article 4"
decoration militaire/militaire decoratie
First Class medal with unofficial KOREA-COREE clap.
Wikipedia notes:
Quote:
The Military Decoration is awarded in two classes:

The first is awarded for a minimum of ten years' good service, or for fifteen years' service with a gilt chevron added to the ribbon. It has a ribbon of repeating red/yellow/black/yellow stripes.

The second is awarded for gallantry or devotion to duty, and is also referred to as an 'Article 4' award. The medal is the same but the ribbon is red with a pair of yellow and black stripes set in from the edges, yellow outermost. A silver palm can be worn on the ribbon for acts of gallantry during wartime.
Read more:
http://en.wikipedia.org/wiki/Militar..._%28Belgium%29
I've also been informed that the type I have was issued between 1951-2 since the motto (and its languages) change.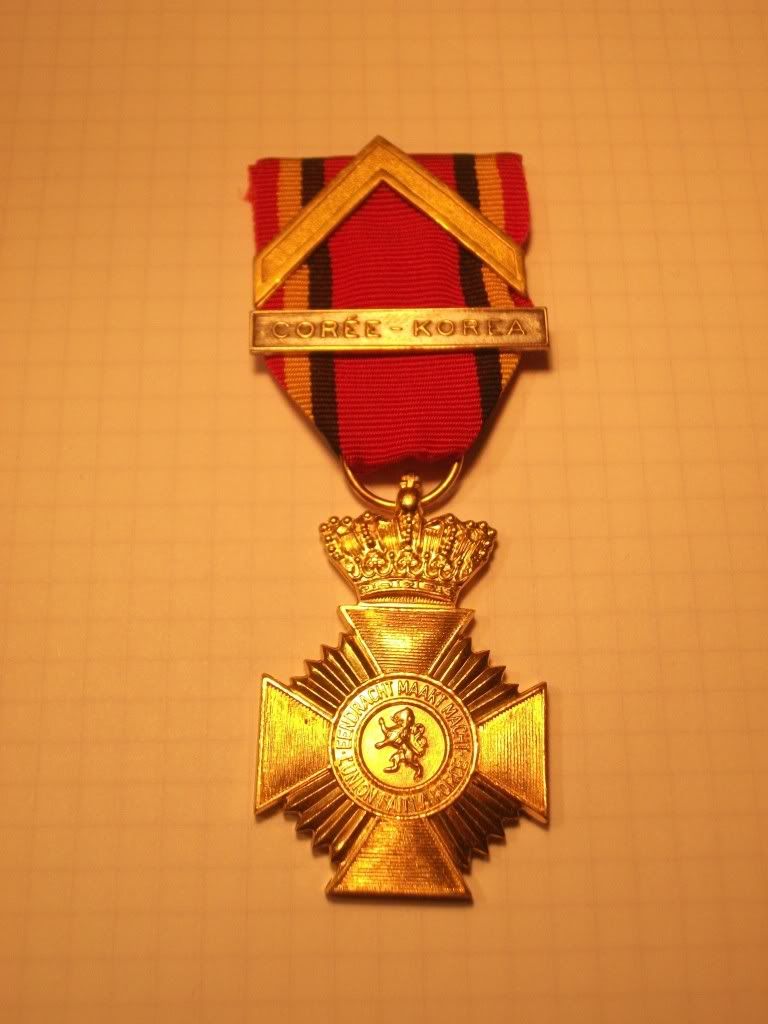 Thanks!
Brigade Piron.