Warrant Officer Class 1 - Rod Scott OAM, MG
RSM Special Operations at the funeral of Private Fisher (SAS soldier who went missing in Vietnam during the war (after falling from a helicopter during an extraction) and his body was recently recovered).
Note the RSM hat badge on a very wet sandy beret and army combat badge (WO1 Scott used to be a RAAMC medic).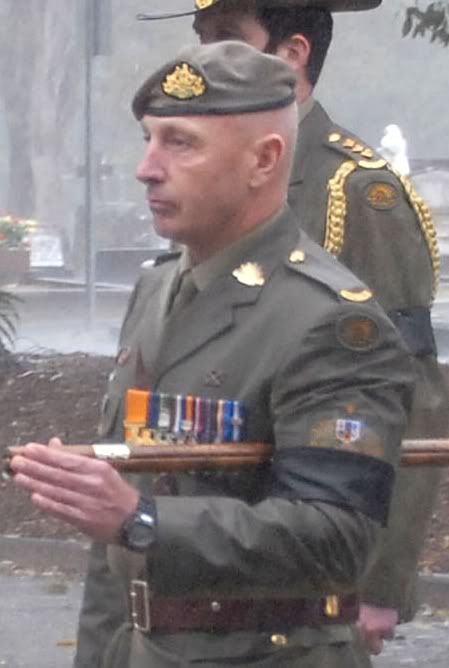 He received his Medal of Gallantry in Rwanda around 1994.
Source:
www.defence.gov.au