Rank's for the sleeve. these being brought home from a tailor shop in Vietnam in the early 60's. Left overs insignia items from the French era.
The top two are the rank of Corporal Chef with 1 re-enlistment stripe at the base.
The bottom two have the 7 flame grenade of the Legion, however the upper red chevrons are unlike anything I have seen before, at least for the FFL. The silver grenade being used for Cavalry units of the FFL. If anyone has any ideas on these I would be grateful to hear them
Both exhibit a bullion embroidered grenade as well as the thin stamped locally made grenade.
thanks
Jack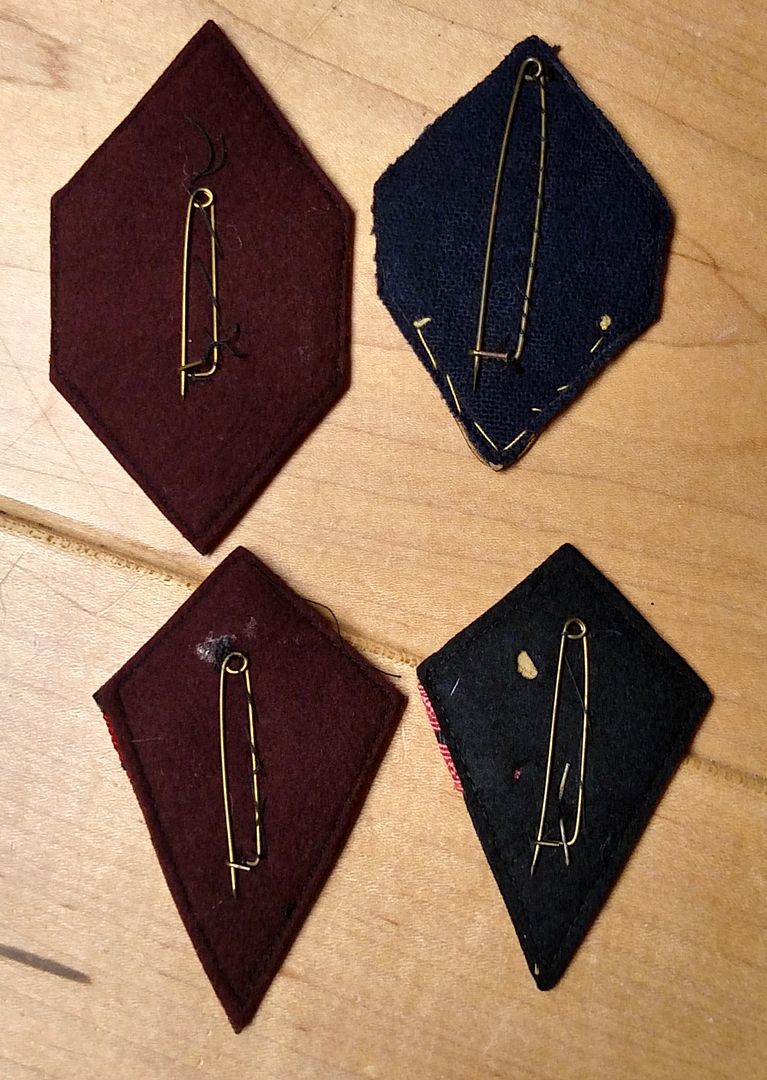 __________________
"We must make our mistakes quickly"
Major General George Alan Vasey CB, CBE, DSO and Bar
New Guinea 1942